Crunchy Data Announces Red Hat OpenShift Operator Certification of Crunchy PostgreSQL for Kubernetes 4.0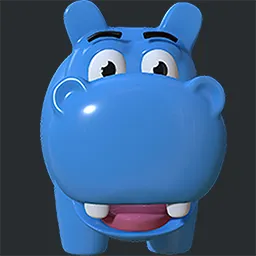 Crunchy Data
The Popular Deployment Allows Enterprises to Build Open Source PostgreSQL-As-A-Service Platforms
CHARLESTON, S.C. (May 8, 2019) − Crunchy Data, the leading provider of trusted open source PostgreSQL technology and support, is pleased to announce that Crunchy PostgreSQL for Kubernetes 4.0 has achieved Red Hat OpenShift Operator Certification. Crunchy PostgreSQL for Kubernetes 4.0 is the latest major release of Crunchy Data's open source, Kubernetes native PostgreSQL-as-a-Service infrastructure for deploying and managing enterprise, distributed PostgreSQL deployments.
Crunchy PostgreSQL for Kubernetes, which includes the Crunchy PostgreSQL Operator 4.0, is packaged with the Operator Lifecycle Manager (OLM), a component of the Operator Framework, to improve the experience for installing and upgrading Crunchy PostgreSQL for Kubernetes. Introduced by CoreOS in 2016 and now championed by Red Hat and a large portion of the Kubernetes community, the Operator pattern enables a fundamentally new way to automate infrastructure and application management tasks using Kubernetes as the engine. With Operators, developers and administrators can gain the advantages of the self-service options that public cloud service platforms offer, while enabling the portability of the services across Kubernetes environments regardless of the underlying infrastructure.
Crunchy PostgreSQL for Kubernetes 4.0 introduces support for managing PostgreSQL clusters across multiple namespaces from a single Crunchy PostgreSQL Operator instance, providing a new level of security and isolation for PostgreSQL workloads. This version also provides a graphical user interface with familiar database-as-a-service functionality for users who prefer to manage their database workloads from a web-based platform. Crunchy PostgreSQL for Kubernetes, which includes the Crunchy PostgreSQL Operator and Crunchy PostgreSQL Container Suite, supports provisioning PostgreSQL clusters, elastic workloads, high-availability, disaster recovery, and enterprise authentication systems.
Since the first release of Crunchy PostgreSQL for Kubernetes in March 2017, Crunchy Data has lead in the development and adoption of the Crunchy PostgreSQL Enterprise Operator using the Operator Framework to help advance the adoption and management of open source databases like PostgreSQL on Kubernetes. With unsurpassed expertise in PostgreSQL database management, the team at Crunchy Data has successfully automated the essential database-as-a-service functionality that enterprises need to run PostgreSQL in mission-critical, compliance-driven environments with fully automated high-availability and disaster recovery.
"Crunchy Data is committed to providing organizations with the power and efficiency of enterprise ready, trusted open source PostgreSQL on their choice of infrastructure – whether on-premises, private, or public cloud. Crunchy PostgreSQL for Kubernetes further advances Crunchy Data's commitment to hybrid cloud PostgreSQL with the most advanced Kubernetes-native PostgreSQL-as-a-Service capability" said Paul Laurence, President of Crunchy Data.
Crunchy PostgreSQL for Kubernetes 4.0 provides native Red Hat OpenShift Container Platform support. Crunchy Data was one of the first partners to launch its Operator on the OperatorHub.io public registry for finding Kubernetes Operator backed services. The Crunchy PostgreSQL Enterprise Operator is available on OperatorHub.io and is available as a Red Hat OpenShift Certified Operator.
"As they have for several years, Crunchy Data has been a first mover in their collaboration with Red Hat. Being one of the first partners to embrace the Operator Framework demonstrates this, and we are excited for Red Hat OpenShift customers to be able to take advantage of this technology to help address their PostgreSQL needs in a scalable and repeatable fashion," said Chris Morgan, director, Technical Marketing for Red Hat Cloud Platforms.
Recently ranked as the most popular database management system for the second year in a row by DB-Engines, PostgreSQL is a powerful open source, object-relational database system with more than 20 years of active development and a strong global development community. Commercial enterprises and government agencies with a focus on advanced data management benefit from PostgreSQL's proven architecture and reputation for reliability, data integrity, and cost effectiveness.
About Crunchy Data
Crunchy Data is the leading provider of trusted open source PostgreSQL and enterprise PostgreSQL technology, support and training. Crunchy Data offers Crunchy Certified PostgreSQL, the most advanced true open source RDBMS on the market. Crunchy Data is a leading provider of cloud native PostgreSQL – providing open source, cloud-agnostic PostgreSQL-as-a-Service solutions. PostgreSQL's active development community, proven architecture, and reputation for reliability, data integrity, and ease of use makes it a prime candidate for enterprises looking for a robust relational database alternative to expensive proprietary database technologies. Learn more at www.crunchydata.com
Red Hat, the Red Hat logo, and OpenShift are trademarks or registered trademarks of Red Hat, Inc. or its subsidiaries in the U.S. and other countries