Crunchy Data is the Red Hat partner for Postgres
Crunchy Data & Red Hat solve enterprise-level challenges with secure, open source technologies.
Certified PostgreSQL across Red Hat products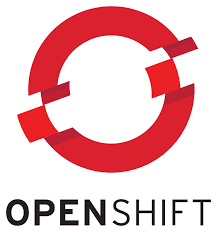 Red Hat OpenShift
Crunchy Data Postgres Operator - Level 5 Certified
The OpenShift features that make it a great application platform can also be used to help you deploy highly available databases at scale, making it easier to manage hardware for databases as they grow. When coupled with an operator, OpenShift can provide database-specific tooling to enable you to scale up nodes uniformly, which also helps with managing hardware for databases as they grow.

Ansible Automation Platform
Crunchy High Availability PostgreSQL - Certified database backend for AAP
Crunchy Postgres makes it easy to automate the creation of highly available Postgres environments for both single and multi-data center environments on Ansible Automation Platform. Crunchy provides tooling allowing you to standardize how your Postgres environments are provisioned and managed.
Postgres Support for Enteprise Red Hat Products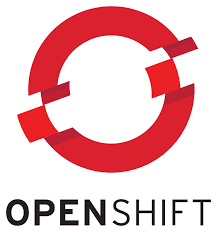 Edge Data Analytics with Crunchy PostgreSQL Operator for Red Hat OpenShift and Red Hat AMQ Streams
Zero downtime
Crunchy's Postgres solutions protect your data with automated high availability and built-in failover management and failover times (rpo/rtp) in seconds.
Deployment flexibility
Crunchy Data Postgres products can be deployed on the hosty of your choice - via Traditional/VMs, Kuberentes, or fully managed cloud.
Performance
Postgres performance matters with your Red Hat applications. Crunchy wrote the book on Postgres performance metrics and our solutions are optimized for highly performant workloads.
Disaster recovery
Crunchy Postgres solutions all come with built-in backup and restore processes to protect against disasters and emergencies. O
Best practices for running highly available PostgreSQL in production with Ansible Automation Platform
Crunchy Data and Red Hat are teamed up to bring you the best with Ansible. For more information, see this webinar on Best Practices for Running Highly Available PostgreSQL in Production with Ansible Automation Platform.
▶
Databases on Kubernetes: Enabling Innovative Apps from the Data Center to the Edge
Jonathan Katz, VP of Platform Engineering at Crunchy Data and Jehlum Pandit, Product Marketing at Red Hat discuss edge computing and data streaming for modern cloud-native database workflows. They cover the fundamentals of edge computing and database architecture. Jonathan shows a demo of PGO, the open source Postgres Operator for Kubernetes, with streaming for an edge data analytics use case.
Red Hat and Crunchy Data have a shared commitment to open source software in the enterprise. The Red Hat Global Partner Program provides a new channel for collaboration around bringing Red Hat technology and Crunchy Data's trusted open source PostgreSQL solutions to market. The certification of Crunchy HA PostgreSQL for Red Hat Ansible Tower represents an initial result of this collaboration and provides Ansible Tower users an alternative option to deploy and scale across single and multi-data center requirements with a commercially supported external database, backed by Crunchy Data. We believe this may provide end user organizations with more confidence, resilience, and availability when deploying external database solutions.

Kyle Benson

Red Hat Senior Product Manager, Ansible Automation
As they have for several years, Crunchy Data has been a first mover in their collaboration with Red Hat. Being one of the first partners to embrace the Operator Framework demonstrates this, and we are excited for Red Hat OpenShift customers to be able to take advantage of this technology to help address their PostgreSQL needs in a scalable and repeatable fashion.

Chris Morgan

Director, Technical Marketing for Red Hat Cloud Platforms
Crunchy Data provides Crunchy Data Red Hat Certified Technologies for all commercial support subscription customers, which includes access to certified software packages, updates, bug fixes, and security patches, along with 24x7x365 technical support from PostgreSQL experts.