Crunchy Data Awarded GSA IT Schedule 70 Contract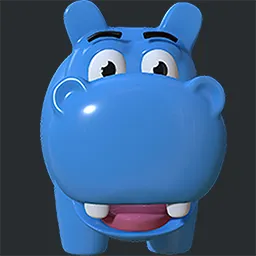 Crunchy Data
Charleston, S.C.: Crunchy Data — a leading provider of trusted open source PostgreSQL and enterprise PostgreSQL technology, support and training -- has been awarded a five-year U.S. General Services Administration (GSA) IT Schedule 70 contract to provide PostgreSQL Secure Enterprise Support and PostgreSQL database engineering and professional services. Crunchy Data's PostgreSQL Secure Enterprise Support provides access to Crunchy Certified PostgreSQL, a 100% open source trusted distribution of PostgreSQL and PostGIS.According to the GSA, IT Schedule 70 delivers government agencies the tools and expertise to shorten procurement cycles and obtain the best value for innovative technology products and services. Crunchy Data's GSA Schedule includes:
PostgreSQL Secure Enterprise Support. On-demand 24/7 PostgreSQL Support for Production, Development and Testing Environments designed to meet the requirements of the U.S. government. PostgreSQL Secure Enterprise Support allows enterprises of all sizes to confidently deploy open source PostgreSQL.

PostgreSQL Professional Services. Crunchy PostgreSQL engineers are available to provide dedicated expertise in PostgreSQL architecture and administration with additional project-based professional services support, either at customer locations or remotely. Crunchy Data has team members who are capable of supporting programs with even the most advanced security requirements.
PostgreSQL is a powerful, open source, object-relational database system with more than 20 years of active development and a strong global development community. Commercial enterprises and government agencies focusing on advanced data management can benefit from PostgreSQL's proven architecture and reputation for reliability, data integrity, and cost effectiveness.
To facilitate the adoption of PostgreSQL within the U.S. government, Crunchy Data recently announced the publication of a PostgreSQL Security Technical Implementation Guide (STIG) by the U.S. Department of Defense (DoD), making PostgreSQL the first open source database with a STIG. Crunchy Data collaborated with the Defense Information Systems Agency to evaluate open source PostgreSQL against the DoD's security requirements. Crunchy Data developed the guide to define how open source PostgreSQL can be deployed and configured to meet security requirements for government systems.
Crunchy PostgreSQL Secure Enterprise Support provides users with access to Crunchy Data's trusted and completely open source PostgreSQL distribution, Crunchy Certified PostgreSQL. Crunchy Certified PostgreSQL eases STIG compliance by providing trusted open source PostgreSQL and requisite security-enhancing Audit Logging Extensions. Crunchy Certified PostgreSQL also includes popular extensions such as PostGIS, a geospatial extension for PostgreSQL.
Crunchy Certified PostgreSQL has received Common Criteria Evaluation Assurance Level (EAL) 2+ certification, an international standard for computer security certification. Crunchy Certified PostgreSQL is the first commercially available open source relational database management system to receive Common Criteria certification. The Common Criteria certification signifies that Crunchy Certified PostgreSQL represents the most trusted open source enterprise PostgreSQL distribution,
For more information about Crunchy Data's GSA IT Schedule 70 contract services please go to www.gsaadvantage.gov. The Crunchy Data GSA contract number is GS-35F-404GA and contract award period runs from April 27, 2017 through April 26, 2022.
About DISA STIG
Security Technical Implementation Guides (STIG) are the configuration standards for DoD Information Assurance (IA) and IA-enabled devices/systems. Since 1998, DISA has played a critical role enhancing the security posture of DoD's security systems by providing the STIGs. The STIGs contain technical guidance to "lock down" information systems/software that might otherwise be vulnerable to a malicious computer attack.
About Common Criteria Certification
The Common Criteria for Information Technology Security is an international standard (ISO/IEC 15408) for computer security certification. Common Criteria provides assurance that the specification, implementation and evaluation of a computer security product has been conducted in a rigorous, standard and repeatable manner at a level appropriate for its target environment.
About Crunchy Data
Crunchy Data is a leading provider of trusted open source PostgreSQL and enterprise PostgreSQL technology, support and training. Crunchy Data offers Crunchy Certified PostgreSQL, the most advanced pure open source RDBMS on the market. Crunchy Data is a leading provider of Cloud Native PostgreSQL – providing open source, cloud agnostic PostgreSQL-as-a-Service solutions. PostgreSQL's active development community, proven architecture and reputation for reliability, data integrity, and ease of use make it a prime candidate for enterprises looking for a robust relational database alternative to expensive proprietary database technologies. Learn more at www.crunchydata.com