The Public Sector's Trusted PostgreSQL Partner
From local city governments, to state and federal authorities, our commitment to security and our collaborations with the Department of Defense qualify Crunchy Data as the premier Postgres partner serving the public sector.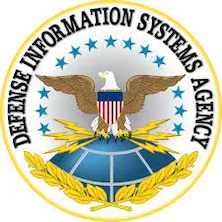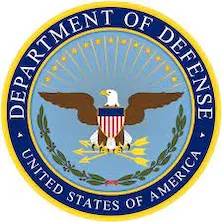 Common Criteria Certification
Crunchy Data was proud to announce that its trusted open source PostgreSQL distribution, Crunchy Certified PostgreSQL, achieved certification through the Common Criteria Certification Scheme at Common Criteria Evaluation Assurance Level (EAL) 2+, an international standard (ISO/IEC 15408) for computer security certification. Common Criteria provides assurance that the specification, implementation and evaluation of a computer security product has been conducted in a rigorous, standard, and repeatable manner at a level appropriate for its target environment. Common Criteria certification provides an independent validation of the security functionality of Crunchy Certified PostgreSQL. For Crunchy Data customers, Common Criteria at the EAL 2+ level certification provides confidence that Crunchy Data's customer support and supply chain methodologies have been independently validated by a third party lab as being consistent with industry best practices.
Open source software (OSS) partner
In order to serve as a trusted partner in assisting the DoD, Crunchy Data has developed organizational policies and procedures to minimize supply chain risk associated with the use of open source PostgreSQL technology. Crunchy Data is a leading contributor to the PostgreSQL development project and a number of PostgreSQL ecosystem projects through its team of PostgreSQL Major Contributors, Committers, and Core Team members. Through this engagement, Crunchy Data continues to support the innovation of the PostgreSQL open source project, as well as a variety of PostgreSQL ecosystem projects commonly relied on by users including PostGIS, pgBackRest, and PGAudit. Crunchy Data customers have the benefit of access to this collection of upstream expertise through Crunchy Data support as well as the ability to engage with these experts to discuss the future roadmap of these projects. By representing this collection of enterprise user requirements to the PostgreSQL open source project, Crunchy Data is able to support the inclusion of enterprise required features in the upstream Postgres project.
Red Hat Partnership
Certified Technology
Crunchy is "the Red Hat of Postgres". Crunchy offers 100% open source, Red Hat-certified support and technology for PostgreSQL database. Red Hat customers can automate deployment and management of Postgres solutions while providing key functionality needed for running Postgres in production including: simple provisioning, high availability, disaster recovery, connection scaling, and monitoring.. Crunchy is the Postgres partner for anywhere you need Postgres including traditional infrastructure, Kubernetes (OpenShift) via a level 5 certified Operator, or fully managed Cloud on top of AWS/Azure/GCP with integration to OpenShift.
Deployment flexibility
Whether you are deploying PostgreSQL to an on-premise, public, or private cloud, on Kubernetes, or as a managed service, Crunchy Data has trusted PostgreSQL solutions for all your requirements.
Performance
Crunchy Postgres solutions are optimized for high performance workloads in mission critical applications. Our built-in high availability solutions provide failover management and failover times (rpo/rtp) in seconds for zero downtime environments.
Trusted
Crunchy Data is relied on by government programs of all sizes and requirements. Learn more about how Crunchy Data was selected to support the Advanced Battle Management System (ABMS), one of the U.S. Air Force's top modernization priorities.
Schedule 70 approved Postgres
Crunchy Data has been awarded a U.S. General Services Administration (GSA) IT Schedule 70 contract to provide PostgreSQL Secure Enterprise Support and PostgreSQL database engineering and professional services (Contract Number GS-35F-404GA). Contact Crunchy Data to get a quote.