Crunchy Certified PostgreSQL 12 Achieves In Evaluation Status for Common Criteria Certification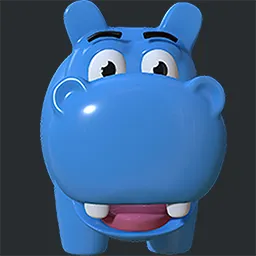 Crunchy Data
Crunchy Data has submitted Crunchy Certified PostgreSQL for evaluation by the Canadian Centre for Cyber Security Common Criteria Certification Scheme at Common Criteria Evaluation Assurance Level (EAL) 2+
CHARLESTON, S.C. July 21, 2020 - Crunchy Data, the leading provider of trusted open source PostgreSQL for the enterprise, is pleased to announce that Crunchy Certified PostgreSQL 12, Crunchy Data's commercially available distribution of PostgreSQL 12, has achieved "In Evaluation" status by the Canadian Centre for Cyber Security Common Criteria Certification Scheme at Common Criteria Evaluation Assurance Level (EAL) 2+. Upon successful completion of the Common Criteria EAL 2+, an international standard for computer security certification, Crunchy Certified PostgreSQL will continue to represent the most trusted open source enterprise Postgres distribution. In 2016, Crunchy Certified PostgreSQL became the first commercially available open source relational database management system to receive Common Criteria Certification.
Governments and other organizations use Common Criteria to assess the security capabilities of technology products. Under Common Criteria, products are evaluated according to strict standards for various features, such as security functionality and the handling of security vulnerabilities. Common Criteria gives customers more confidence in the security features of technology products and helps lead to more informed technology purchasing decisions.
"Common Criteria accreditation is an important industry validation of security functionality that helps organizations to select software with market leading security for running mission-critical applications and infrastructure. Crunchy Data is pleased to work with the Canadian Centre for Cyber Security to certify Crunchy Certified PostgreSQL 12 against the Common Criteria standards for Database Management Systems and showcase the security functionality of our Postgres distribution and support," said Paul Laurence, President of Crunchy Data.
Major new features in PostgreSQL 12 include improvements to indexing performance, inlined WITH queries, partitioning performance improvements, JSON path queries, improved query statistics collection, generated columns and more. The PostgreSQL 12 release builds on many new features that have been added since PostgreSQL 9.5 was released, including support for parallel queries, logical replication, improved transaction safety in distributed systems with quorum commit, enhanced secure password authentication with SCRAM, and just-in-time (JIT) compilation for parts of queries.
Crunchy Certified PostgreSQL also provides enterprise users with popular Postgres extensions. This includes the open source geospatial database extender PostGIS, which has achieved Open Geospatial Consortium (OGC) Certification, and PGAudit**,** an open source audit log generator that extends the logging capability supported by PostgreSQL by providing detailed logging classes, the ability to control logging at a per-object level, and including fully-qualified object names for logged statements in independent fields of the log output.
Crunchy Certified PostgreSQL provides the PostgreSQL tools and extensions necessary to comply with advanced security requirements such as the CIS PostgreSQL 12 Benchmark and the PostgreSQL Security Technical Implementation Guide (PostgreSQL STIG).
Crunchy Certified PostgreSQL 12 is in evaluation for Common Criteria certification on Red Hat Enterprise Linux 7 and Red Hat Enterprise Linux 8. Commercial support for Crunchy Certified PostgreSQL is through the company's Enterprise PostgreSQL Support.
About Common Criteria Certification
The Common Criteria for Information Technology Security is an international standard (ISO/IEC 15408) for computer security certification. Common Criteria provides assurance that the specification, implementation and evaluation of a computer security product has been conducted in a rigorous, standard and repeatable manner at a level appropriate for its target environment.
About Crunchy Data
Crunchy Data is the leading provider of trusted open source PostgreSQL technology, support, and training for enterprises. Crunchy Data offers enterprise-ready open source solutions including Crunchy High Availability PostgreSQL, Enterprise PostgreSQL Support, Crunchy PostgreSQL for Kubernetes and cloud-agnostic PostgreSQL-as-a-Service solutions. PostgreSQL's active development community, proven architecture, and reputation for reliability, data integrity, and ease of use makes it a prime candidate for enterprises looking for a robust relational database alternative to expensive proprietary database technologies. Learn more at www.crunchydata.com