Crunchy Data Expands Commitment to Open Source Geospatial Data Management and Analytics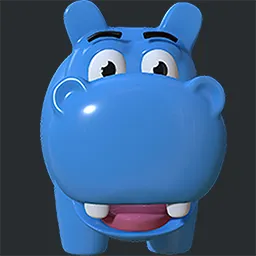 Crunchy Data
Charleston, SC -Crunchy Data — the leading provider of trusted open source PostgreSQL technology, support, and training — announces its expanded commitment to providing open source geospatial data management and analytics engineering and support by welcoming Paul Ramsey, Chair of the PostGIS Project Steering Committee and PostgreSQL Major Contributor, to its team of open source contributors.
PostGIS is a geospatial database extender to PostgreSQL that provides robust geometric and geographic functionality that allows engineers to create complex, location-aware applications. PostGIS has over 15 years of active development and has been widely deployed across many enterprises and governmental organizations. PostGIS is leveraged by a variety of geospatial applications and can be combined with other PostgreSQL capabilities such as PL/R, a PostgreSQL language extension that allows you to write PostgreSQL functions and aggregate functions in the R statistical computing language, in order to perform advanced analytical operations against geospatial datasets in PostgreSQL.
Mr. Ramsey began developing PostGIS, the most popular geospatial database extender to PostgreSQL, in 2001 and is recognized as a leader in developing and promoting geospatial database technology. In addition to his leadership on the PostGIS project, Mr. Ramsey has made significant contributions to the MapServer, GDAL, and GEOS projects. Because of his work on PostGIS, Mr. Ramsey has also been recognized as a major contributor to the open source PostgreSQL database community.
"PostGIS is recognized as the premier technology for geospatial data management, ahead of proprietary solutions" said Paul Laurence, President of Crunchy Data. "Crunchy Data supports a variety of enterprises deploying mission-critical geospatial applications that rely on PostGIS technology. With Paul Ramsey joining the Crunchy Data team, we will be able to further collaborate with our customers to advance the capability of PostGIS while providing market-leading expertise in geospatially-enabled PostgreSQL technology."
"I am excited to be joining a team with a passion for building out open source solutions that help people create applications" said Mr. Ramsey. "The support Crunchy Data provides to the open source software community and the talented team engineering they have assembled will only further enterprise adoption of PostGIS and PostgreSQL."
Crunchy Data includes PostGIS in Crunchy Certified PostgreSQL, its Common Criteria certified open source distribution of PostgreSQL. PostGIS is also included in Crunchy Data's cloud-native solutions: Crunchy PostgreSQL for Kubernetes and Crunchy PostgreSQL for Cloud Foundry.
PostgreSQL is a powerful, open source, object-relational database system with more than 20 years of active development and a strong global development community. Commercial enterprises and government agencies with a focus on advanced data management benefit from PostgreSQL's proven architecture and reputation for reliability, data integrity, and cost effectiveness.
Crunchy Data is the leading provider of trusted open source PostgreSQL and enterprise PostgreSQL technology, support and training. Crunchy Data offers Crunchy Certified PostgreSQL, the most advanced true open source RDBMS on the market. Crunchy Data is a leading provider of cloud native PostgreSQL – providing open source, cloud-agnostic PostgreSQL-as-a-Service solutions. PostgreSQL's active development community, proven architecture, and reputation for reliability, data integrity, and ease of use makes it a prime candidate for enterprises looking for a robust relational database alternative to expensive proprietary database technologies. Learn more at www.crunchydata.com