pgBackRest - Reliable PostgreSQL Backup & Restore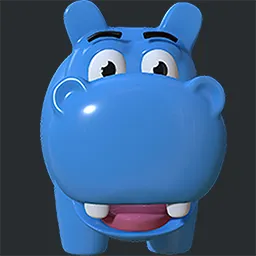 David Steele
In our ongoing series of blog posts designed to help you better run, manage, and support PostgreSQL, today we have a post discussing pgBackRest, a powerful open source tool for managing backups and restores of PostgreSQL databases...
pgBackRest aims to be a simple, reliable backup and restore system that can seamlessly scale up to the largest databases and workloads.
Instead of relying on traditional backup tools like tar and rsync, pgBackRest implements all backup features internally and uses a custom protocol for communicating with remote systems. Removing reliance on tar and rsync allows for better solutions to database-specific backup challenges. The custom remote protocol allows for more flexibility and limits the types of connections that are required to perform a backup which increases security.
Compression is usually the bottleneck during backup operations but, even with now ubiquitous multi-core servers, most database backup solutions are still single-process. pgBackRest solves the compression bottleneck with multi-processing.
Utilizing multiple cores for compression makes it possible to achieve 1TB/hr raw throughput even on a 1Gb/s link. More cores and a faster network lead to even higher throughput.
A custom protocol allows pgBackRest to backup, restore, and archive locally or remotely via SSH with minimal configuration. An interface to query PostgreSQL is also provided via the protocol layer so that remote access to PostgreSQL is never required, which enhances security.
Full, differential, and incremental backups are supported. pgBackRest is not susceptible to the time resolution issues of rsync, making differential and incremental backups completely safe.
Performing backups on a standby host greatly reduces CPU and IO load on the master host. pgBackRest copies the majority of the files from the standby and only a few from the master, while still producing a backup exactly as if it were performed entirely on the master.
Retention polices can be set for full and differential backups to create coverage for any timeframe. WAL archive can be maintained for all backups or strictly for the most recent backups. In the latter case WAL required to make older backups consistent will be maintained in the archive.
Checksums are calculated for every file in the backup and rechecked during a restore. After a backup finishes copying files, it waits until every WAL segment required to make the backup consistent reaches the repository.
Backups in the repository are stored in the same format as a standard PostgreSQL cluster (including tablespaces). If compression is disabled and hard links are enabled it is possible to snapshot a backup in the repository and bring up a PostgreSQL cluster directly on the snapshot. This is advantageous for terabyte-scale databases that are time consuming to restore in the traditional way.
All operations utilize file and directory level fsync to ensure durability.
An aborted backup can be resumed from the point where it was stopped. Files that were already copied are compared with the checksums in the manifest to ensure integrity. Since this operation can take place entirely on the backup server, it reduces load on the database server and saves time since checksum calculation is faster than compressing and retransmitting data.
Compression and checksum calculations are performed in stream while files are being copied to the repository, whether the repository is located locally or remotely.
If the repository is on a backup server, compression is performed on the database server and files are transmitted in a compressed format and simply stored on the backup server. When compression is disabled a lower level of compression is utilized to make efficient use of available bandwidth while keeping CPU cost to a minimum.
The manifest contains checksums for every file in the backup so that during a restore it is possible to use these checksums to speed processing enormously. On a delta restore any files not present in the backup are first removed and then checksums are taken for the remaining files. Files that match the backup are left in place and the rest of the files are restored as usual. Multi-processing can lead to a dramatic reduction in restore times.
Dedicated commands are included for both pushing WAL to the archive and retrieving WAL from the archive.
The push command automatically detects WAL segments that are pushed multiple times and de-duplicates when the segment is identical, otherwise an error is raised. The push and get commands both ensure that the database and repository match by comparing PostgreSQL versions and system identifiers. This precludes the possibility of misconfiguring the WAL archive location.
Asynchronous archiving allows compression and transfer to be offloaded to another process which maintains a continuous connection to the remote server, improving throughput significantly. This can be a critical feature for databases with extremely high write volume.
Selected databases can be restored from a cluster backup to save space when not all the databases are required. WAL replay during restore takes places for all databases so some space will be used, but generally far less than if the unneeded databases were restored completely. After recovery completes the unrestored databases will not be accessible but can be dropped in the usual way.
Tablespaces are fully supported and on restore tablespaces can be remapped to any location. It is also possible to remap all tablespaces to one location with a single command which is useful for development restores.
File and directory links are supported for any file or directory in the PostgreSQL cluster. When restoring it is possible to restore all links to their original locations, remap some or all links, or restore some or all links as normal files or directories within the cluster directory.
pgBackRest includes support for versions down to 8.3, since older versions of PostgreSQL are still regularly utilized.
Photo Credit: Evan-Amos