Crunchy Certified PostgreSQL Release Announcement (August 31, 2017)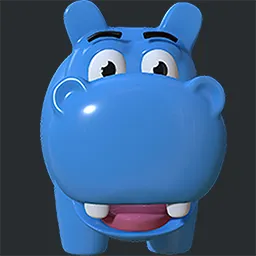 Crunchy Data
August 31, 2017 - Crunchy Data Solutions (Charleston, SC) is pleased to announce the availability of Crunchy Certified PostgreSQL 9.6.5, 9.6.5, 9.5.9, 9.4.14, 9.3.19, and 9.2.23. Crunchy Certified PostgreSQL provides enterprises with a commercially supported, trusted package of 100% open source PostgreSQL and PostgreSQL technology. With a documented history of focusing on security, Crunchy Certified PostgreSQL is the first commercially-available open source relational database management system to receive Common Criteria certification (EAL 2+).
This release includes the following important software updates.
*Note: Detailed release notes are linked with each version.*
In addition, this release may also include new RPM content for corresponding extensions and tools. Please refer to the relevant release notes that correspond to your version.
Bug Fixes and Improvements
Crunchy encourages users to plan updating their environments at the next convenient opportunity.
Notable PostgreSQL bugs that have been patched in this release are as follows:
Show foreign tables in information_schema.table_privileges view. This fix applies to new databases, see the release notes for the procedure to apply the fix to an existing database.
Correctly identify columns that are of a range type or domain type over a composite type or domain type being searched for
Prevent crash when passing fixed-length pass-by-reference data types to parallel worker processes
Change ecpg's parser to allow RETURNING clauses without attached C variables
Change ecpg's parser to recognize backslash continuation of C preprocessor command lines
Improve selection of compiler flags for PL/Perl on Windows
For detailed descriptions of the preceding bug fixes, please see the full release notes for your corresponding PostgreSQL version.
EOL Warning for Version 9.2
Crunchy urges users to consider upgrading their PostgreSQL version at the next opportunity possible, as PostgreSQL version 9.2 will be End-Of-Life in September, 2017. See the official PostgreSQL Versioning Policy for more information in addition to the full release notes.
Crunchy Container Suite Release 1.5.1
The official Crunchy Container Suite issued a minor release corresponding to the latest PostgreSQL release.
What is included in this release:
Fix a bug in the pgadmin4 Dockerfile that occurs when running on Openshift
updated containers to PostgreSQL 9.5.9
updated containers to PostgreSQL 9.6.5
Please visit the Releases page for the Crunchy Container Suite to find more detailed information in addition to the source code.
Crunchy Data is a leading provider of trusted open source PostgreSQL and enterprise PostgreSQL technology, support and training. Crunchy Data offers Crunchy Certified PostgreSQL, a 100% open source trusted distribution of PostgreSQL, the most advanced pure open source RDBMS on the market. Crunchy Data is a leading provider of Cloud Native PostgreSQL – providing open source, cloud agnostic PostgreSQL-as-a-Service solutions. PostgreSQL's active development community, proven architecture and reputation for reliability, data integrity, and ease of use make it a prime candidate for enterprises looking for a robust relational database alternative to expensive proprietary database technologies.